325 Soundview Road, Guilford, CT 06437 - phone: 203-453-4325
ADAM is a one-stop precision machine shop that can meet all your manufacturing needs; close tolerance, CMM capable, contract machining, custom machining, job shop manufacturing, from one to one million pieces. Our array of equipment is ready to meet your needs.
CNC Large capacity turning centers - computerized numerical controlled precision drilling, facing, turning, boring, grooving for large diameter work up to 56".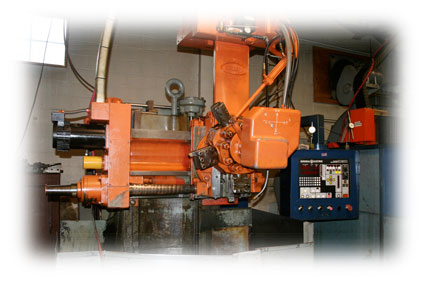 VTL Turning